As the foreplay to this love gig on the planet of pain concluded ages and ages ago, with the gods now choosing the straight and direct reaming-up-the-arse approach for all love beings, it's comforting to know that so many who were on the take for the entire cornholio scama-jama session were those fighting stalwarts of health, you know…the ones wearing the white lab coats.
The Great Covid-19 Vaccine Bribe – by John Leake – PETER A. MCCULLOUGH, MD, MPH™

"Covid-19 Vaccine Provider Incentive Program"

Many readers of this Substack have doubtless wondered why their "healthcare providers"—i.e., doctors, repeatedly exhorted them to get the COVID-19 vaccines and boosters. In my extended social circle, I heard many reports of doctors being downright pushy about it—as though getting the COVID-19 vaccine was the single most pressing matter of medicine and health.

Even patients who'd recently recovered from COVID-19 were urged by their doctors to get the shots, as were patients who had bad reactions to the first injection.

For a long time Dr. McCullough and I wondered if these doctors really were that brainwashed, or was there some other explanation for their zeal?

A few days ago, fellow Substack author, Tessa Lena (Tessa Fights Robots) published this document that was apparently circulated to doctors with patients insured by Anthem Blue Cross and Blue Shield Medicaid in the state of Kentucky.
The document raises a number of intriguing questions. I wonder: How many members might be registered in a given practice—that is, how many of those $125 bonuses per vaccinated member could a busy and efficient doctor with a good support staff receive?

Secondly, how many of these "COVID-19 Vaccine Provider Incentive Programs" were operating in the United States during 2021?

As we awakened souls try to figure out what's going on in our bizarre world, it's always useful to follow the money. It almost always leads to the explanation for any strange state of affairs that puzzles us.
Wait….there's more.
The Times: Family doctors to earn millions from offering virus jab
​​iNews: GPs to be paid between £15 to £30 per vaccine administered as roll-out ramps up
Pulse Today: GPs to receive incentive payments to deliver 'accelerated' care home Covid boosters
Ah….nothing like taking government incentives to stick it to your fellow earth traveler.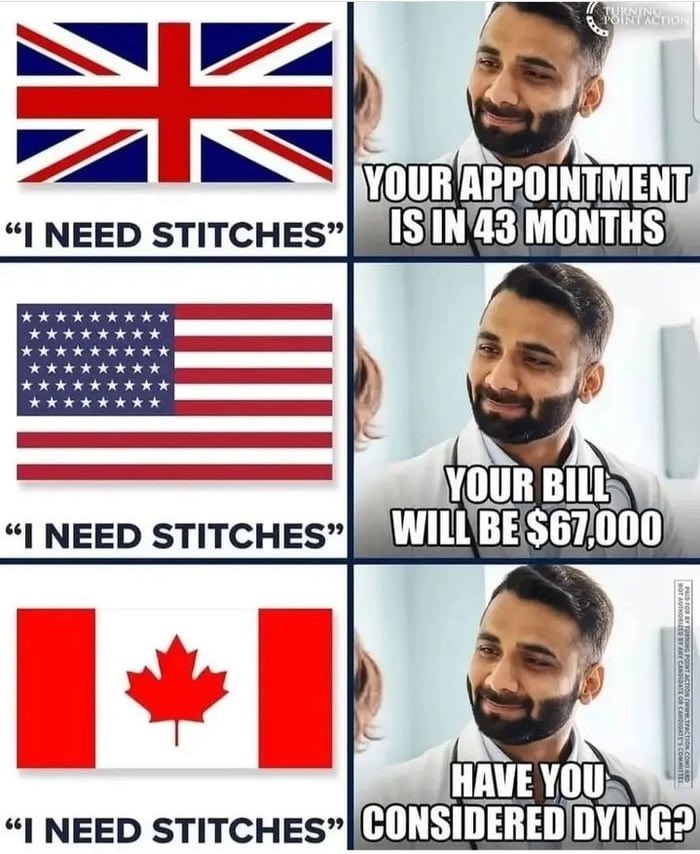 Screw this…how about a little Tchaikovsky, doggie style, to end this shitposting properly: