Riding an impressive wave of the choicest of bullshit, Sen. Rand Paul took off his white kid gloves and decided to get down and dirty about the ferret…er, Dr. Fauci.
Show us how it's done, Rand:
Sen. Rand Paul on Fauci: 'Fauci Deserves Culpability, and History is Going to Judge Him Very Poorly – thegatewaypundit.com

Senator Rand Paul (R-KY) joined Fox News' "Fox & Friends" to discuss the arrogant and misguided Dr. Fauci and the COVID-19 origin.

"Yeah, I think Fauci deserves culpability and history is going to judge him very poorly because he made the judgment to fund this research," Paul said. "It's dangerous research. He doesn't want to call it gain-of-function, but most other scientists do call it gain-of-function, in Wuhan, in an opaque totalitarian country. And in the end, there was a leak from the lab and millions of people died worldwide."
Whew!  That was a close one.  Millions died worldwide but it was from a lab leak.  Nothing to see here, please move on.
And sweet mother of baby Jesus, he really laid some whoop-ass on the ferret.  History will judge him very poorly!  Boom!
But hey, Sen. Paul did threaten the ferret with criminal charges for lying under oath during a hearing….back in September of 2021.  Impressive!  The Senate's own fighting Jack!
Evidently the senator lives in a swamp, comes out for heavy-hitting interviews every once in a while and spews ant piss as his vim and vigor.
And also evidently, neither him or his staff know how to read or research, for if this shitposting writer can find the following, you'd think these heavy-hitters could too.
Pfizer killed your Friends and Family for Profit – 92% of Covid Deaths were among the Triple+ Vaccinated in 2022 according to UK Gov. – via expose-news.com
Secret CDC Report confirms over 1.1m Americans have 'Died Suddenly' since the Covid Vaccine Roll-out; & further Government reports confirm the Vaccines are to blame – via expose-news.com
But the ferret had nothing to do with the jabbies, just as the father of the vaccine didn't either. So, the permanent pass all these shysters get when it comes to any real culpability for the shyte they've shat on people, like serious jail time, rolls on.
Thanks, Rand!
So please take it easy on these guys. They're just very bad people whom we continue to elect to office over and over and over again, thinking they'll some day get religion and do anything close to the right thing.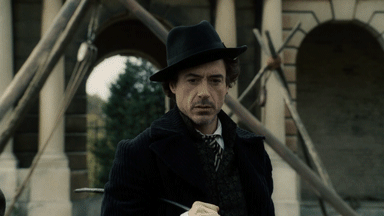 ***
Tonight's musical offering:
MUSSORGSKY – Pictures at an Exhibition (The Great Gate of Kiev) –  hr-Sinfonieorchester ∙ Alain Altinoglu