With the holy weeks of Easter and Passover here, the gods have to ratchet up the shitty shenanigans from the assclowns to divert attention from the heavenly to the turdy.  Let's check in:
Looking Like a Boss: Trump Enters Court and Pleads Not Guilty to Bogus Charges by Soros-Funded DA 
"Looking like a boss"?
Let's take a closer look…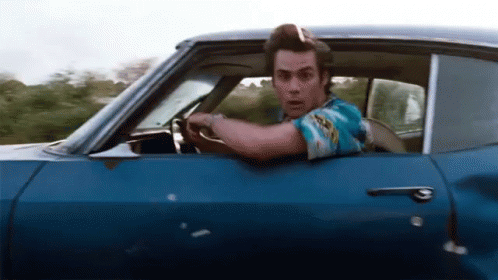 …
Umm….probably not.
Meanwhile, psychopathic Joey made an appearance at the White House to chuckle and show off his shit-eating grin after managing to escape his mid-afternoon nap-time by telling the staff at the assisted living facility that he'll take away their light bulbs if they don't let him roam the hallways in search of ice cream or staffers' hair to sniff.
What a dick!
And even at the most holiest times of the year, the father of the vaccine never misses an opportunity to meet with the father of lies and come up his next scheme to fleece millions from the adoring:
EPIC!  President Trump is Selling Historic "NOT GUILTY T-shirts
Yes…they are all under his spell!  Sad!
But not to worry…there are words of comfort forthcoming from his orangeness:
Trump Pens His First Prison Epistle To The Floridians – babylonbee.com
NEW YORK, NY — After turning himself in to be arraigned on multiple charges in Manhattan, President Donald Trump immediately began writing his first epistle to his loyal disciples in Florida. The letter, already being dubbed "1 Floridians," is highly anticipated by its future recipients.

"We are looking forward to President Trump's letter," said Florida Congressman Matt Gaetz. "Receiving his encouragement and instruction about how we should be living in his absence will be a treasured resource for all of us while he is held prisoner."

The text, which will be separated into chapters and verses, is believed to be the first of many epistles Trump plans to send to Floridians. Scholars who have studied Trump's writings are preparing to pour over the text and break down each word to avoid mistranslation. The Babylon Bee has obtained the letter's introduction, which begins, "Trump, former and future President of the United States, to the faithful who are in Florida, grace and peace to you, bigly…"

Upon its completion, the letter will be entrusted to Trump's faithful courier, Mike Lindell, who will travel to deliver it personally. After its reception in West Palm Beach, the letter will then be copied and passed around to neighboring communities. "Spreading President Trump's good news is what it's all about," Lindell said. "Save on bed sheets with promo code 1FLORIDIANS!"

At publishing time, Trump was reportedly putting the finishing touches on the letter, closing it with, "Greet my beloved brother, Mike Lindell, with a beautiful kiss. Remember my chains. They are the most glorious, amazing chains of all time. MAGA!"
***
***
Tonight's musical offering:
Nikolay Rimsky-Korsakov ~ Russian Easter Overture ~ Sinfonica Juventud Venezolana Simon Bolivar