In news that could have lead to a premature visit from Father Time for millions upon millions of happy-go-lucky earthlings struggling to ascertain whether the lint roll in their navel is of the cotton or polyester variety, a little whomp-ass on the Kremlin didn't find its target and sadly, WWIII might be delayed just a bit longer.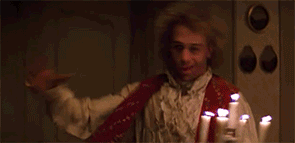 Russia Says Ukraine Tried to Kill Putin in Drone Attack – via antiwar.com

Moscow says Putin was not at the Kremlin at the time of the attack, Ukraine denies involvement – by Dave DeCamp – May 3, 2023

The Russian government said Wednesday that Ukraine tried to kill President Vladimir Putin in a drone attack that targeted the Kremlin and that Russia has the right to respond "whenever and wherever it sees fit."

According to the Russian news agency TASS, the Kremlin was targeted early Wednesday morning by two drones that were taken down and destroyed by "electronic warfare systems." No casualties were reported, and Kremlin spokesman Dmitry Peskov said Putin was elsewhere at the time of the attack.

"The Russian president was not harmed as a result of the terrorist attack. His schedule has not changed and continues as usual," Putin's press service said.
Father Time was a bit disappointed as he had been ramping up preparations for that tap on the shoulders of millions where the recipient shudders, "I'm so fucked" for the last time.
But there is good news for all apathetic's who haven't a clue there even is a war going and can ignore the continued death, maiming, destruction and havoc dumped upon innocents living far away from them in some country they couldn't identify on a map, and that good news is that America will keep this shyte going, and they'll keep ignoring it all.  A win-win.
US Announces $300 Million Arms Package for Ukraine – via antiwar.com

The Biden administration on Wednesday announced a new $300 million arms package for Ukraine using the Presidential Drawdown Authority, which allows President Biden to ship weapons to the country directly from Pentagon stockpiles.

For the first time, the package included Hydra-70 rockets, an unguided munition typically fired from aircraft as an air-to-ground missile. The US is also sending more Howitzers, ammunition for the HIMARS rocket systems, and other artillery rounds.

The US is still drawing funds for military assistance to Ukraine from the $45 billion aid package Congress authorized in December. The $45 billion is expected to be exhausted by the summer, meaning the White House might ask Congress for more funds soon. To date, the US has authorized about $113 billion in spending on the war.

According to the Pentagon, the $300 million package includes the following:
Additional ammunition for HIMARS
155mm Howitzers
155mm artillery rounds
120mm, 81mm, and 60mm mortar rounds
Tube-Launched, Optically-Tracked, Wire-Guided (TOW) missiles
AT-4 and Carl Gustaf anti-armor weapon systems
Hydra-70 aircraft rockets
Small arms and small arms ammunition
Demolition munitions for obstacle clearing
Trucks and trailers to transport heavy equipment
Testing and diagnostic equipment to support vehicle maintenance and repair
Spare parts and other field equipment
The Pentagon also released a fact sheet on Wednesday that says the US has pledged more than $35.7 billion in military equipment for Kyiv since Russia launched its invasion on February 24, 2022. The fact sheet details the enormous amount of ammunition the US has provided, including over 1.5 million 155mm artillery rounds.
$35.7 Billion in just over a year to Kyiv?  Impressive.  We have no needs here, anyway.
A silly little drone strike failure?  Why start the real deal that might end this shit show immediately when they can keep the current murder and mayhem circuit going for….geez, indefinitely?
Whether through war, poverty, stabbie mandates, climate change shitfuckery or about anything else these shysters dream up, one thing guaranteed, these sub-mediocrities will survive and flourish, while the mediocrities will not, due in part to being impressed with ant shit human beings and a victim of their own unending dedication to bullshit.
***
Tonight's musical offering:
Mozart – Piano Concerto In D Minor, K. 466, 2nd Movement · Sir Neville Marriner · Academy of St Martin in the Fields