As God, Mother Earth, or the committee of dolphins who started this shindig turned to piss hole gather and imprint their mark upon the foreheads of those who haven't drunk deeply of the cup of the narcissistic, enabling them to by-pass an eternal stay on the shores of Lake Gehenna, inquiring minds might ponder from time to time whatever became of those wretched souls who thought of everyone in their lives as just another person who should adore them in one fashion or another?
The answer….nothing. 
They have been…absorbed, and have moved on to greener pastures of nothingness for the greater good
Meanwhile, the insanity moves on where we have self-absorbed psychofuck's reaching into their bag of lunacy and producing tripe like this:
Health Experts Warn Broccoli, Raspberries, Cheese and Ham Could Give You Covid-19 – via thegatewaypundit.com
British health experts have issued a warning that consuming fresh produce, baked goods, and certain ready-to-eat foods could put you at risk of contracting the COVID-19 virus.

According to the UK Food Standards Agency (FSA), the virus that causes Covid-19 can live on some ready-to-eat groceries for days.

However, the scientists determined the risk of contracting the virus via food is classified as "very low."

Scientists intentionally spread the virus on packaging and food products like fruit, pastries, and bottled drinks as part of research conducted by the University of Southampton, and commissioned by FSA. (read more, if you must)
That's right boys and girls, anything real cannot be tolerated. And real food is at the top of the list. The mighty cornholio lives on, now able to discern what types of food and packaging it can live on.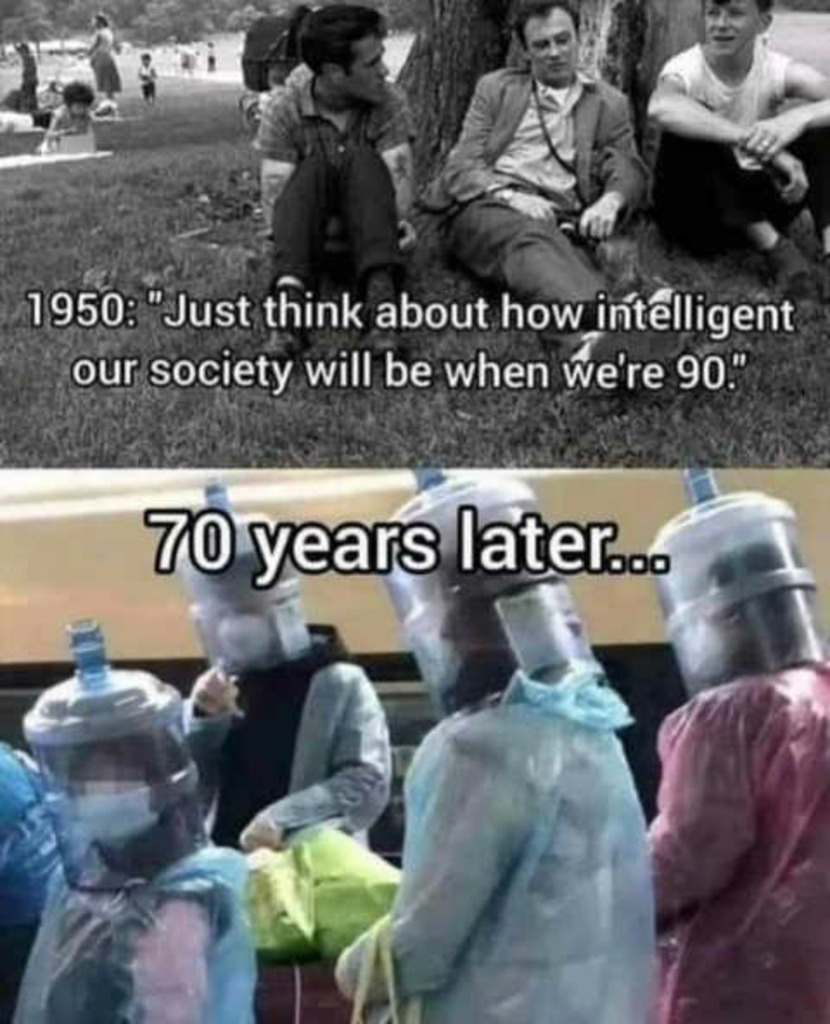 ***
Tonight's musical offering:
Linus and Lucy: with the Jerry Granelli Trio
Until his death in July of 2021, Jerry Granelli was the last surviving member of the original group led by Vince Guaraldi that played the the soundtrack for the iconic television broadcast A Charlie Brown Christmas back in 1965. In this 2014 recording we see the Jerry Granelli trio perform Vince Guaraldi's "Linus and Lucy". – The East Coast Music Hour with Bill Roach