Elite dipshits are gathering together to moan and groan about the coming climate calamity.  Most expectedly, all ignorants tremble in their presence.
To witness such failure of these arseholes is akin to art.  Only few can understand such audacity.  
Record Number of Fossil Fuel Lobbyists Attend COP27 Climate Conference – breitbart.com

A record 636 fossil fuel lobbyists have been registered at the COP27 climate conference in the Egyptian coastal resort city of Sharm El Sheikh this week, an increase of 25 per cent over last year's meeting in Glasgow, according to the Global Witness NGO.
Yet all is not candy canes and lollipops falling from the skies for these shysters.
The climate conference, as others before, has been beset with accusations of double standards from the start, with thousands of leaders, diplomats, and lobbyists flying from around the world on private and other jets.

If any doubt was still present that the globalist overlords at the conference had any intention of abiding the climate regulations they plan on pushing on the public, it was undermined by reports that attendees were so cold inside the air-conditioned complex in Egypt that some resorted to wearing scarves. Meanwhile, energy-strapped countries such as Germany and Italy had been telling their citizens to ration their use of air conditioners during the summer months.

It was also revealed that those in attendance for the UN-backed meeting were being offered gourmet meals laden with meat, fish, and dairy products, while the UN advocates for the world to switch to supposedly more 'sustainable' diets consisting of bug and other unconventional proteins.
Wait…wuuut?"
"Gourmet meals laden with meat, fish and dairy products"?   Jesus, Mary and holy St. Joseph! No Billy Gates bugs for this crowd.
If you might be interested in how we're being scammed, again, by these psychofucks, Alex Newman from the New American (thenewamerican.com) provides a brief and brilliant analysis:
***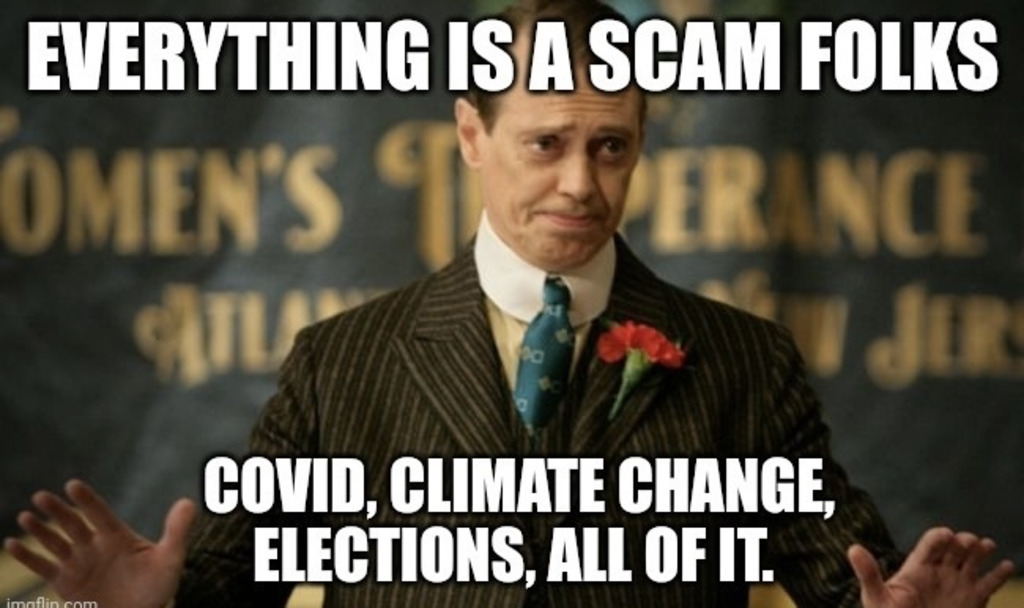 ***
Tonight's musical offering:
Schubert: Symphony No. 8, Unfinished | Iván Fischer & Budapest Festival Orchestra