As humankind descends into anything and everything that isn't human, it's even more comforting that few give a shit about the acceleration into total darkness.  And since the goldfish attention span of humanoids provides sellers of goods and services opportunities to create the most rancid and ugly of offerings peddling their bullshit…ah, screw it –  you're probably already losing interest in what you're reading.
Behold!  Brief composites of up-the-arse news that you'll forget about before you get to the end of this article:
Gates funds millions to NGO claiming kids born sexual, 10-year-olds should learn about 'commercial sex work' – via foxnews.com

The Bill & Melinda Gates Foundation donates millions annually to a nongovernmental organization which claims that children are born sexual and should learn about "commercial sex work" under 10 years of age.
My, my…how we've progressed
Not to worry if you're a bit over 10 years old….these demons don't concern themselves with just pre-adolescent shitfuckery upon innocents, their concerns continue with all sorts of ways a young one can contribute to whatever fucking insanity they dream up:
House Foreign Affairs Chairman McCaul: Sending US Troops To Taiwan Is "On the Table" – via realclearpolitics.com
(Related…and a good read: Which Country is More Tyrannical? China or the U.S.? The Myth of China's "Social Credit Score' System – healthimpactnews.com )
And finally on this brief tour de merde, the adults aren't forgotten either:
US Government Revving Up Covid Vaccines With $5 BILLION Infusion – blogs.mercola.com

After more than three years, the pandemic is coming to an end, but even so the U.S. government is forging ahead as if it just broke out, and pumping $5 billion into ramping up more COVID vaccine research and development.

"The 'Project NextGen' investment was first announced by White House HHS officials, who told The Washington Post the plan is intended to provide better protection from coronaviruses, including the one that causes COVID-19, that could become problems in the future," according to an unnamed White House health spokesperson.

The cash infusion will "accelerate and streamline" COVID-19 vaccines and treatments, the spokesperson said.

SOURCE:
Yes…the annihilation of human consciousness must continue:
What effect do mRNA 'vaccines' have on human consciousness? – expose-news.com

The strategies we are currently employing aren't working. Appealing to published science, data, rational debate, and ethical responsibility is water off a duck's back. In fact, the response of governments around the world is to bury data and attack those asking questions.

Could it be the case that the genetic processes induced by covid vaccination have curtailed rational thought and promoted indifference to risk? In short, does mRNA vaccination drill down to the interface between consciousness and genetics – interfering with the very basis of mental clarity and physical health?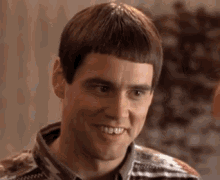 FUBAR!
***
Lalo Schifrin : Le Renard (The Fox) – l'Orchestre Philharmonique de Radio France