In news that most will forget about in a couple of days, and even more will not give a shyte about, because that's how we roll these days:
Biden declares 'Kyiv stands' in surprise visit to Ukraine – via apnews.com
Wow! Air space over East Palestine, Ohio must have been jammed with balloons, and so Air Farce One diverted to Ukraine to shower more Washington handouts and allow Joey a bit of hug-time with his boss.
KYIV, Ukraine (AP) — President Joe Biden swept unannounced into Ukraine on Monday to meet with President Volodymyr Zelenskyy in a defiant display of Western solidarity with a country still fighting what he called "a brutal and unjust war" days before the first anniversary of Russia's invasion.
'swept unannounced into Ukraine'…oh, okay!
"A brutal and unjust war"…hmmm, then why not a whisper of peace talks to end the brutal and unjust war? Why continue supplying tanks, ammunition, personnel, and billions of dollars to keep it all going? Such dumb questions.
"One year later, Kyiv stands," Biden declared after meeting Zelenskyy at Mariinsky Palace. Jabbing his finger for emphasis on his podium, against a backdrop of three flags from each country, he continued: "And Ukraine stands. Democracy stands. The Americans stand with you, and the world stands with you."
And just how does an 'unannounced' visit of such magnitude from this clown work?
Makes one kind of wonder if the explosions were real or just really stupid piped-in sound effects.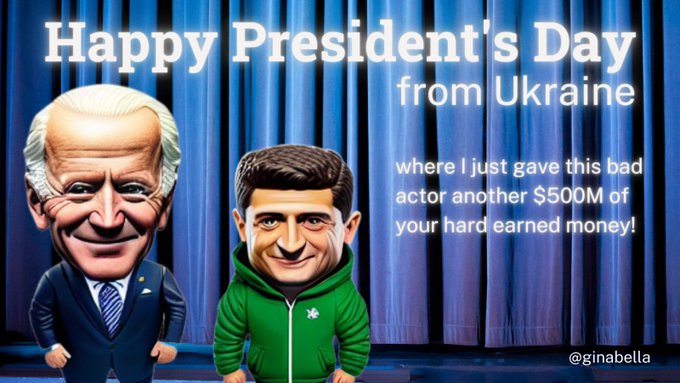 Doesn't matter. We know the real reason Joey went to see his boss:
President Biden Arrives In Kyiv For His Performance Review – via babylonbee.com

KYIV — Multiple insider sources reported a hushed nervousness was felt throughout President Joe Biden's entire entourage today as he arrived in Kyiv, Ukraine for his annual performance review with Ukrainian President Volodymyr Zelensky.

"He's really hoping this meeting goes well," said one White House insider. "The President has been working really hard over the past year to do a good job for his superiors, and he's wanting it to pay off for him in this performance review. His commitment to working for Ukraine — sending all the weapons, military equipment, and taxpayer dollars — really speaks for itself."

President Biden seemed oblivious to the criticism his trip was receiving due to him flying to Kyiv rather than visiting the ecologically ravaged community of East Palestine, Ohio. "We understand there are people who are upset about the President not visiting East Palestine," said White House Press Secretary Karine Jean-Pierre, "But we saw pictures of that nasty black cloud of smoke. Are you kidding?! The President can't breathe that stuff! He'd be safer in a war zone, quite frankly."

If the performance review goes well, it's reported that President Biden is hoping it will result in a bump in his pay, with sources saying Biden wants a raise of at least "ten percent for the Big Guy."

At publishing time, Biden was telling his advisors that once his meeting in Kyiv was finished, he wants Air Force One to fly to the Middle East since he's been hearing something has been going on in "Eastern Palestine or something."
***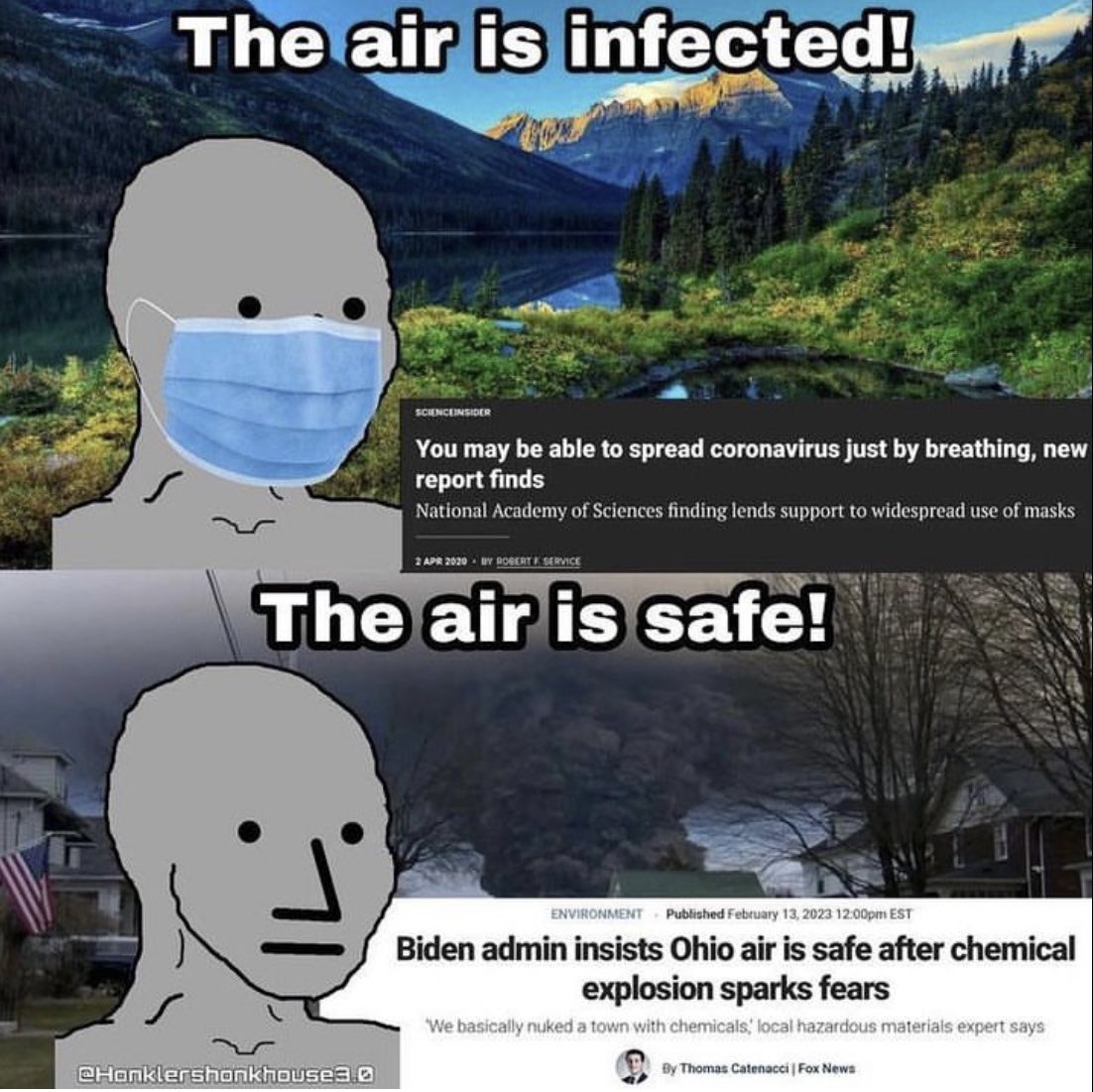 ***
Tonight's musical offering:
Ludwig van Beethoven – Symphony No. 2 in D Major op.36 | Jukka-Pekka Saraste | WDR Sinfonieorchester