The mid-term clown choices have come to an end in the U.S.  Mercy…what to occupy the minds of the unwashed now?  Thank the gods the holiday of spending cash on crap that most would never have dreamed of buying for themselves creeps ever closer.
In the meantime, there's plenty more opportunities for you get goosebumps over that feeling of being had.
A Slap in the Pface: Pfizer chief boasts to investors that Covid will continue to be a 'multi-billion dollar franchise for many years to come' – as firm prepares to stick 10,000% markup on its vaccine – via dailymail.co.uk

Pfizer's chief financial officer has described the Covid pandemic as a 'multi-billion dollar franchise' — and expects profit to continue.

David Denton told investors in an earnings call last week his company's vaccine and antiviral would still be 'relevant for many years to come'.

The CFO said he expects the Covid virus to be 'somewhat like a flu… but more deadly' — meaning therapeutics will still have a massive role in controlling the virus.

So far Pfizer has reaped about $80 billion in yearly revenue from sales of Covid vaccines and the antiviral drug Paxlovid.

The company announced last month it will triple the price of its shot to up to $130 per dose next year — a far cry from the roughly $19 to $30 per dose that the government paid.
But it's worth it, right?  After all, the concoction of chemical sludge has saved so many lives and done so much against a virus that is 'somewhat like a flu…but more deadly'. (Pure fuckery, there!)
And it must cost a pretty penny to produce…yeah?
Some experts estimate each individual shot to cost just $1.18 to make – meaning the new price represents a 10,000% markup.
Did ya' hear that, Tom?
Wow!  Only a buck eighteen to create and just look at all its benefits:
VAERS data released Friday by the Centers for Disease Control and Prevention show 1,447,520 reports of adverse events from all age groups following COVID-19 vaccines, including 31,696 deaths and 263,462 serious injuries between Dec. 14, 2020, and Oct. 21, 2022. – via childrenshealthdefense.org
Oh, and there are these benefits as well.
And Pfizer just keeps hitting home runs.
Pfizer Works to Fast-Track More Vaccines for Pregnant Moms, Despite Mounting Evidence Rushed Covid Shots Harmed Babies – via childrenshealthdefense.org

On Nov. 1, Pfizer issued a press release about an investigational vaccine for pregnant women the company said will protect babies from respiratory syncytial virus (RSV).

Not coincidentally, RSV is the latest viral bugaboo to hit the headlines, with frantic news accounts of "overwhelmed" hospitals sounding eerily reminiscent of the early coronavirus fear-mongering.

Buoyed by the successful global marketing of its COVID-19 jabs — an estimated 49% of pregnant women worldwide reportedly views the vaccines favorably and almost 1 in 4  pregnant women in the U.S. took them — Pfizer is hoping to hit another home run with the RSV vaccine.

The vaccine maker said it intends to seek U.S. Food and Drug Administration (FDA) approval by the end of the year.

The FDA, meanwhile, has been busy handing out "Breakthrough Therapy" designations to Pfizer as if they were papal dispensations, signaling a regulatory willingness to speed up approval not only for Pfizer's RSV vaccine but also for a maternal Group B Streptococcus (GBS) vaccine the company is developing.

To this expedient end, the FDA allowed Pfizer to "stop the [RSV] study short," halting enrollment at about 7,400 participants — though the trial was supposed to involve 10,000 pregnant women.

Researchers devoted to vaccine orthodoxy pay lip service to the need for an extra-high evidentiary bar for pregnancy vaccines — stating that such vaccines should not only prove they reduce illness, with minimal reactogenicity in the woman, the fetus and the neonate, but should also "demonstrate safety or lack of evidence of harm."

However, those turn out to be empty words.

In fact, the influenza and Tdap (tetanus-diphtheria-acellular pertussis) vaccines that public health agencies have long recommended for pregnant women never underwent any clinical trial safety testing in that population, and the FDA never licensed those vaccines specifically for pregnant women.

Moreover, flu shots and Tdap shots have never even resulted in any statistically significant reduction in the outcomes they are supposed to address.
…and Jesus wept!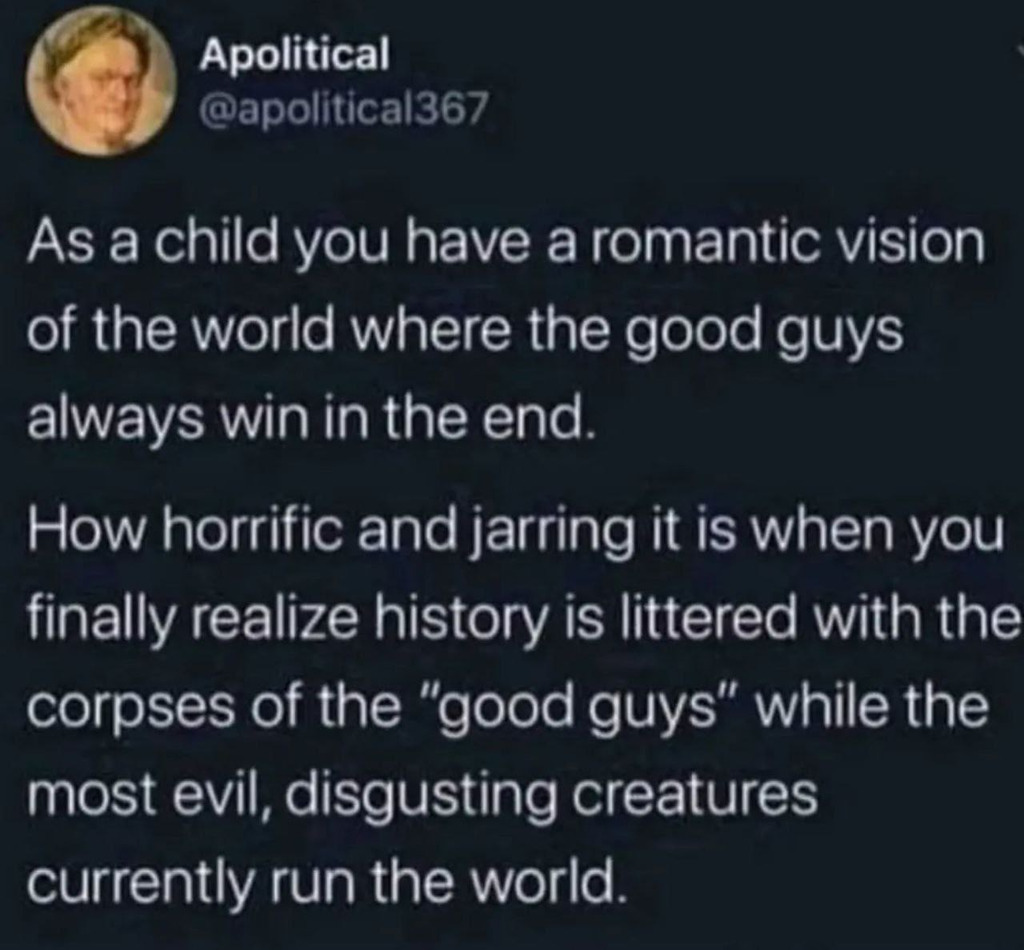 ***
Tonight's musical offering:
Vivaldi – "La Stravaganza" Concerto no.2 in E minor, RV 279