Oh dear!  Find that underground bunker, Uncle Joey has had another fit:
Wait….wuuuut?
How did humanity get to this point where the inept and deranged run things?  Maybe this explains it:
You beat Pharma this year?  Um, exactly how?
Oh, that's right…maybe by doing the following:
The Biden administration used billions in hospital Covid-19 funds to pay drugmakers – via statnews.com

The Biden administration quietly took nearly $7 billion from a fund meant to help hospitals and clinics affected by the pandemic and used it to buy Covid-19 vaccines and therapeutics, according to a document obtained by STAT.
And thank the gods the Biden administration did just that.  Why look at the 'benefits' its provided to so many:
Following the Science? – 159 Children dead, 1.2k disabled, 14.5k hospitalized & 55k injured due to Covid Vaccination in the USA according to CDC – via expose-news.com

The latest figures published by the USA's Centers for Disease Control reveal over 56,000 children have been injured due to Covid-19 vaccination across the USA, and sadly 1,174 of these children either suffered a life-threatening event or a permanent disability, while tragically a further 159 children sadly lost their lives.

The Centers for Disease Control (CDC) hosts a Vaccine Adverse Event Reporting System (VAERS) that is updated weekly and can be found here.

Unfortunately, the CDC reveals that at least 56,265 children (Aged 0 to 17) have suffered an injury due to Covid-19 vaccination as of August 26th 2022. (read the full report here)
And what was the last few words from the dickhead-in-chief…that he's going to change peoples lives?
He's dead on….in so many ways:
US Life Expectancy Down Three Years in Two Years – by Jeffrey A Tucker – via brownstone.org

Excerpt:

The CDC reports that in 2021, life expectancy fell yet again just as it did in 2020, for a total of nearly three years of lost life. The trend is grim.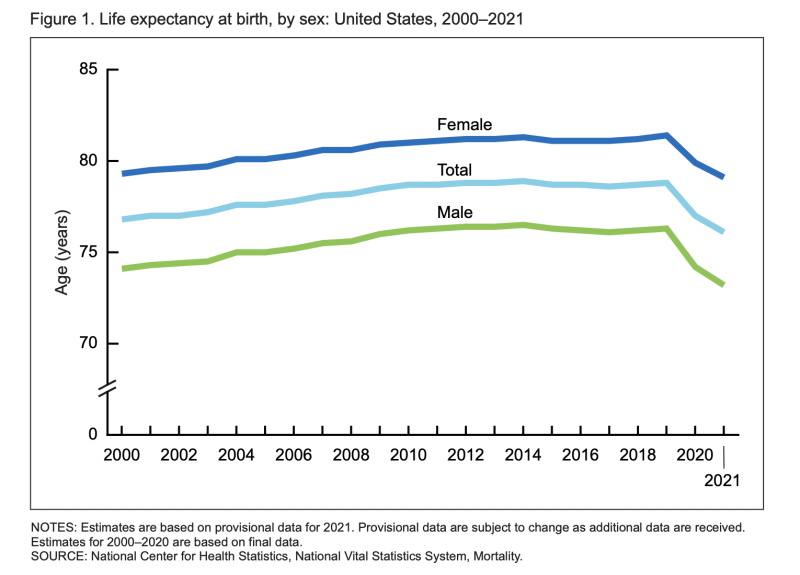 It would be one thing if this was due entirely or even mostly to Covid. But the verified data on Covid death hasn't changed since January 2020: the average age of death is equal to or above the median age of life expectancy. The number of people listed as having died from Covid is borrowed entirely from other categories of death such as flu and other respiratory illnesses, and this is due to either misclassification or perhaps the well-known pattern of viral crowding out: the new bug pushes aside the old bug.

Apart from that, we've seen a huge increase in deaths – spiking in middle age – by liver disease, heart disease, accidental injury, and suicide, not to mention drug overdosers. In other words, these are lockdown deaths occurring to people at a much younger age than would typically die from (not with) Covid. There is also the truly terrifying possibility that the adverse effects of vaccines are driving some portion of this shocking trend. 
If only he'd act his age….and just run away
Of course if uncle Joey left, it'll just be another loon stepping.  First, this loon….
And after she spins out, maybe a loon like the new PM for the UK.
Liz Truss Becomes PM – Dark Day for Britain – via armstrongeconomics.com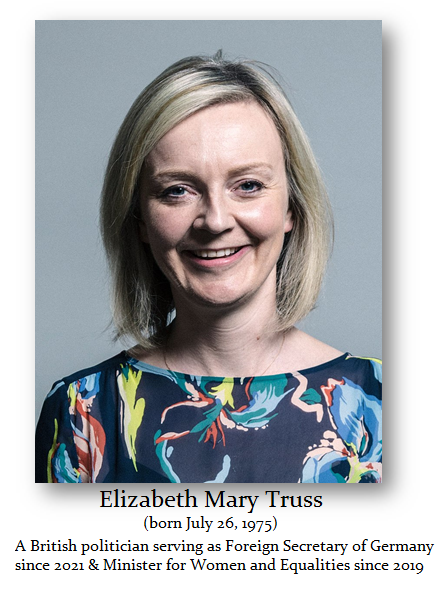 Liz Truss has been made Prime Minister of Britain. This was expected, but also the darkest day possible for Britain. Previously, UK Defence Secretary Ben Wallace had backed Liz Truss' view that Russian forces must be pushed out of "the whole of Ukraine" – and suggested this should include Crimea. Even the Guardian at the time had accused Liz Truss' position was "recklessly inflaming Ukraine's war to serve her own ambition." Meanwhile, in Russia, this was playing out on TV endorsing World War III.

Everything that can possibly point to war is unfolding before our eyes. There are no peacemakers left in the world. Every leader appears to be pushing for war because the monetary system is cracking. Those who think that Russia starting its own gold market will eliminate the manipulations in London do not understand what is taking place. This is the dividing of the world economy that simply follows removing Russia from SWIFT and joining with China to make CIPS the leading global platform for international commerce. This is not about gold prices in Russia v London. This is about the end of GLOBALIZATION and the world economy so carefully constructed post-WWII.

The leaders in the West have been borrowing year after year with no intention of ever paying anything back The lowering of rates to negative in Europe in 2014 undermined the pension funds in Europe as they are effectively insolvent in most cases if they stuck to Euro debt. The Scandinavian funds are outside the Euro and while some struggled to pretend to be "green" they did their best to limit those losses.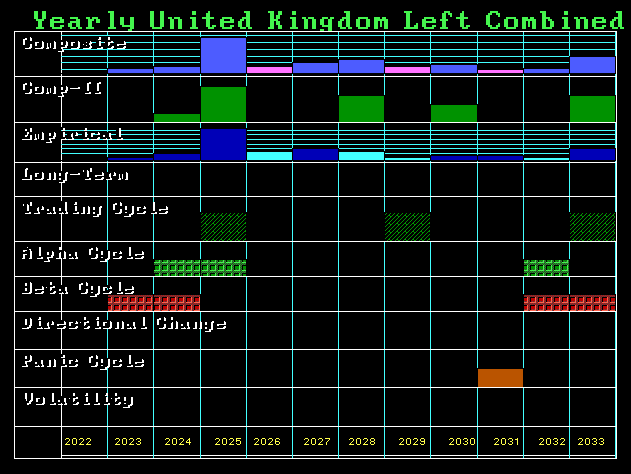 When we look at British Politics, it appears that there will be a big shift in 2025. Look off to 2031. That is where the computer is picking up a Panic Cycle, which is corresponding to 2032. As I have warned, the risk of international war appears to be unfolding post-2024. And as far as that inflation goes, it looks like all the sanctions on Russia have backfired. Yet no Western politician will dare tell the truth. And they are now going after farmers? We are staring at serious civil unrest rising globally next year for these brain-dead WOKE politicians who are destroying our way of life.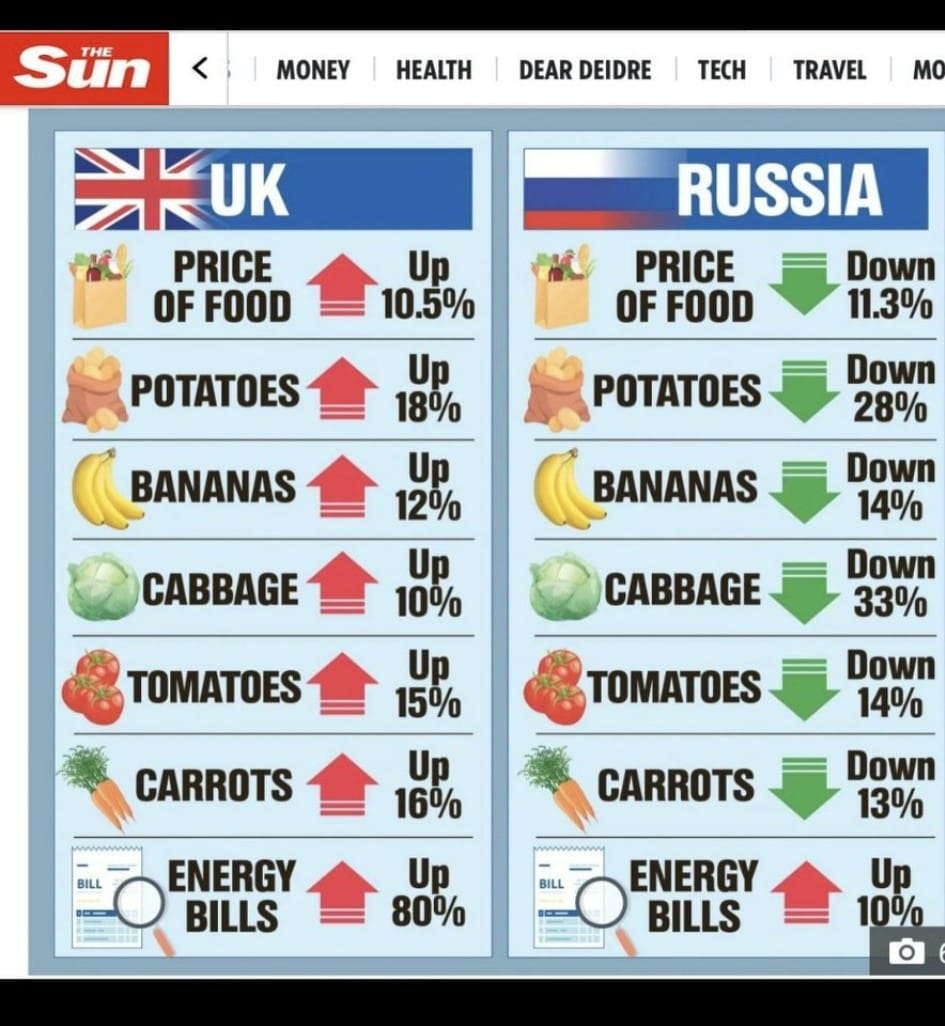 'Hell is empty and all the devils are here' – Shakespeare
***
Tonight's musical offering:
Sir Colin Davis – Edward Elgar – Enigma Variations – Variation IX (Adagio) "Nimrod"